This is a great message from front line health care workers across the continent.  I personally want to thank all of you who are doing your part and staying home.
Today's message and the numbers released by our Premier Doug Ford may seem frightening at first, but honestly I choose to look at it from the perspective of how many lives we have saved so far.  This could be much worse than it is and we need to continue to stay the course and Stay Home.
Thank you to all of you for your support of our local health care workers.
"Police, fire, and ambulance vehicles from Collingwood, Clearview, Wasaga Beach, and The Blue Mountains paraded by the Collingwood General and Marine Hospital this evening in a show of support for hospital staff at the frontline of the COVID-19 pandemic."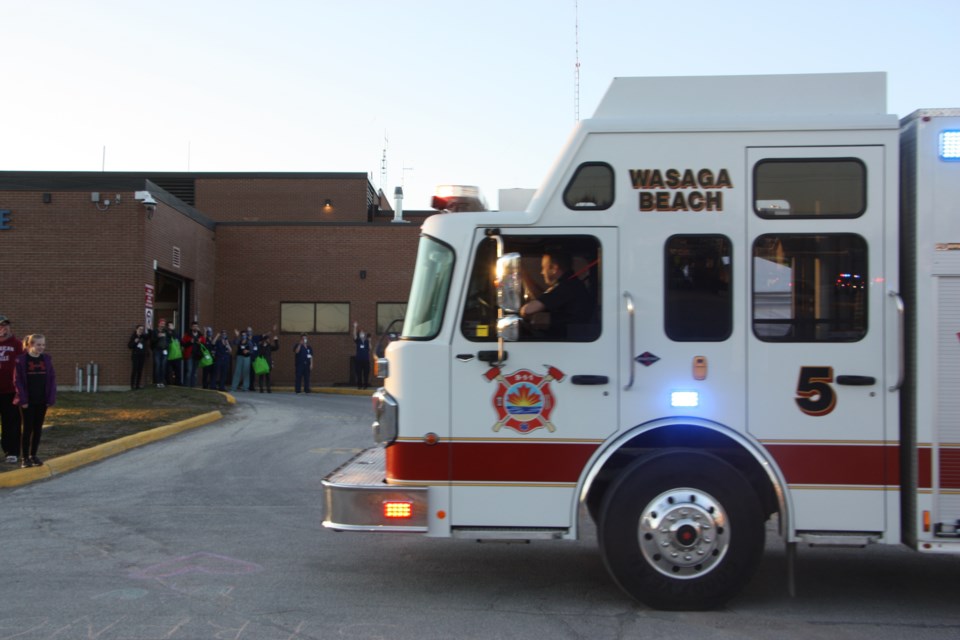 Click here to read the article in Collingwood Today.